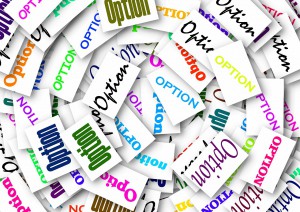 Washburn Enterprises (WE) is your strategic technology partner. We make technology simple and understandable. That leaves you time to focus on running your business or spend time with your family. 
Affordable: WE offers competitive hourly rates for Business and Small Office Home Office. Project based pricing is available as well as reduced rates for large blocks of hours.
Secure: WE provides complete protection for your information technology against malware, viruses, cyber-crime and unexpected disasters.
Mobile Friendly: WE embraces mobile technology solutions and will help you leverage the use of mobile technology in your office or home.
Strategic: WE learns what You and your staff use your technology for day to day, to help you find cost-effective solutions to improve productivity and efficiency.
Cloud Savvy: WE consults with your business to find and leverage the right cloud services for YOUR business needs.
Family Focused: WE supports Family Technology needs to keep your family connected and safe.
Washburn Enterprises provides Technology Support, Consulting and Training to businesses, home offices and families.
Contact us today at (434) 316-4680 or support@wetech.com to discuss how Washburn Enterprises can help YOUR business or family leverage Technology for success.